Thanks to the Register for the heads up on this one…
Now, don't peek first (assuming you're reading this on the front page of the blog, rather than accessing the post directly), just take a look at the size of the box in the picture below, and try to guess what the content(s) might be.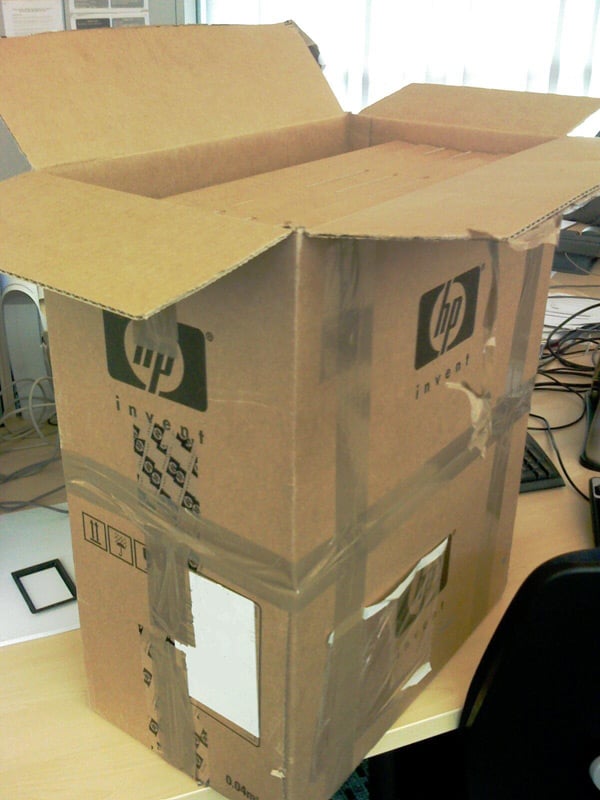 Motherboards? PCI cards? Perhaps toner cartridges?

Nope, 32 sheets of A4 paper! Each two sheets of paper were carefully boxed (including some anti-static protection!) in their own box, then 16 boxes were dumped in one big box.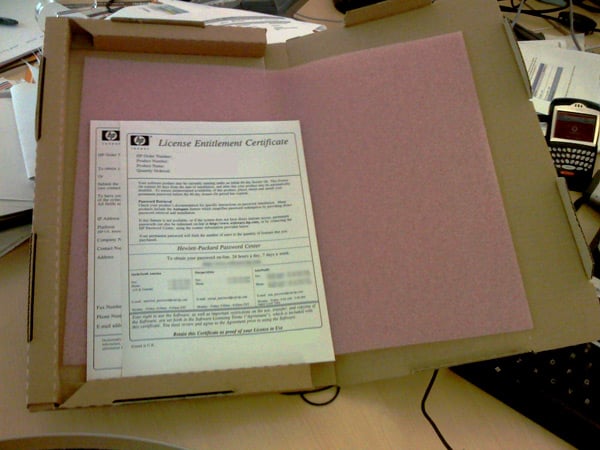 Surely at any stage of the process of mailing this off, someone somewhere must have realised just how ludicrous this setup was?