OK, now that I've got your attention, please read on 🙂
Although the coverage is most in detail in America, Google Maps is still an impressive piece of coding, with so many uses made possible, due to the API Google have placed.
One of their own recent additions to the feature list is a new view – in addition to the traditional atlas map and satellite views, you can now, in some areas, go to a driving view. A large band of workers has been out and taken photos of areas from a drivers point of view.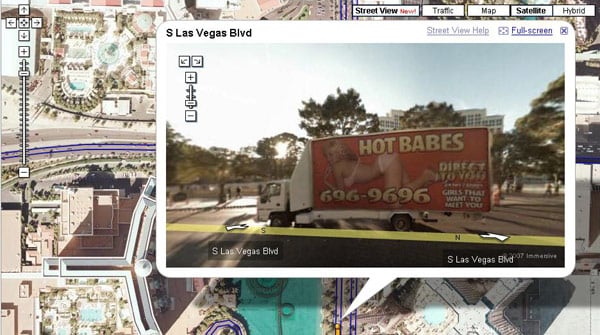 Just as with the initial release, people with too much time at work have spent their hours looking for areas of interest. The photo above happened to be taken just as an advertising truck passed by, with an attention grabbing display!