The following pictures are of a cat Tama, who lives in Kishi railway station in Japan. Unfortunately, the Wakayama Electric Railway company had to lay off all their staff at that station a couple of years ago.
However, Tama, who was originally a stray, has bought in enough tourists that the company has seen profits increase some 10%!
Whether or not Tama is happy enough wearing the cap (I'm guessing it is only put on for photos?), is difficult to tell, but his role as 'station master' means he gets fed properly every day, and even had a ticket booth converted to a home…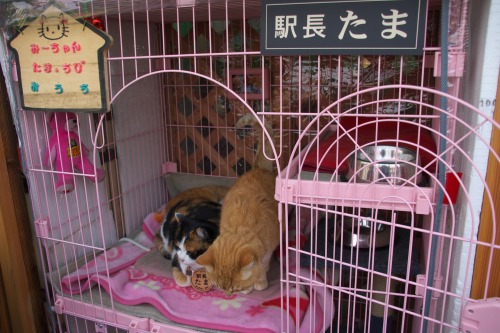 No news on who the fellow cat is, and whether the 2nd cat is responsible for announcements or not, but given that many Japanese believe cats to be good luck, many passengers on the railway line are really only attending the station for the sake of meeting the cat, rather than commuting!